If you have any questions about any of these golf programs, please contact the River Run Golf Learning Center at (704) 918-2644.
Instruction, Fitting, and Fitness Services.
The RRGLC is the cumulation of thoughts, ideas, and dreams to coordinate, promote, and better serve our members when it comes to golf instruction, golf fitness, and golf equipment fittings. For many years, River Run Country Club has provided our membership and guests with some of the most advanced and thorough golf instruction and club fitting services available at fine, upscale clubs. The River Run Golf Learning Center will strive to be your home when it comes to serving you, training you, and equipping you for all of your golfing needs.
State-of-the-Art Practice Facilities
World-Class golf instruction for adults and juniors
Exceptional Junior Golf Programs
Bag and Club Storage
Locker Rooms
Club Fittings
Men's, Ladies' and Junior Leagues & Associations
Golf Instruction – RRGLC offers elite instruction to all ages and skill levels combined. Below is a preview of all the golf instructional programming RRGLC has to offer.
Women's Programming: Ladies 101, Ladies on Course, Ladies Evening Clinics, Ladies Workout Wednesdays, Get Ready Golf, Ladies 360
Men's Programming: Senior Rehabilitation, Men's Golf Fitness, Speed & Distance Clinics, Men's Golf 360
Ross Junior Golf Academy: Little Linkers, Junior Medalist Programs, Summer Golf Camps, College Prep Series, Tournament Prep
Corporate Golf Schools: Corporate Golf Outings are offered throughout the year that include a group clinic, lunch, and 9 holes of play
Couples: Sips & Tips, Short Game Happy Hour, Mixed Twilight Golf Outings
Online Lessons: Through V1 Sports, Members have access to submit a swing video for analysis and feedback online.
Advanced Technology Lessons – In addition to all of the programming RRGLC has to offer, we also are equipped with advanced technology to dig deep into your golf swing, your ball flight pattern, and functional movement screens to get your game to the next level. Below is an overview of all the technology we have available during an Advanced Technology Lesson.
FlightScope: The FlightScope X3 launch monitor provides unmatched technology, features, and accuracy. Capable of measuring over 50 full-swing, chipping, and putting data parameters, the FlightScope X3 provides golfers the most extensive game analysis on the market.
V1 Sports: With more than 10,000 coaches and 3 million athletes, V1 Sports has become the preferred golf swing analysis software for the most respected coaches, instructors, athletes, and training facilities around the world. V1 Pro is the premier golf pro software on the market that includes video analysis and lesson delivery solutions. The powerful combination of live video capture, swing analysis, graphic overlay, and lesson creation, and delivery tools make V1 Pro an indispensable golf instruction aid.
Bodi Trak Sports: Bodi Trak is a leading-edge sports technology company, focused on the interaction between an athlete and the ground. We use the Bodi Trak pressure mat to analyze golfers and how they use the ground. Bodi Trak generated a complete Pressure Mapping Picture of the pressure generated during your golf swing in all directions, side to side, heel to toe, and down and up. This pressure mat is portable, giving us the ability to analyze a golfer on any part of the golf course.
MySwing – The Ultimate 3D System: 17 sensors, 9 degrees of freedom, and includes full-body tilts, angles, rotations, wrist angles, center of mass, swing planes, and much, much more! Includes a free-capture mode to record and analyze any movement. Integrates with launch monitors. Compare two swings, and MySwing includes tour-standard swings and movement ranges. Also includes a fully automatic PDF Swing Report
Capto on the Green: Offers putting analysis in real time, indoors and outdoors. Its new, cutting-edge technology gives detailed, accurate, and reliable putting parameters for a complete analysis.
SAM PuttLab: The world's most accurate and comprehensive putt analysis and training system. It analyzes all important parameters of your putting stroke and displays the results in easy to understand graphic reports. The analysis reveals even the smallest details of your movements and allows you to develop improvements and training strategies.
Why get fit at RRGLC?
Our philosophy at the RRGLC regarding club fitting is a simple one: invest the time, expertise, and capital that will foster a belief amongst our membership that we are the optimal solution when it comes to providing them with properly fit golf equipment. For more than 25 years, River Run has been a leader in the golf equipment fitting industry. As golf professionals. we recognize that club fitting is central to our operation. We offer every major brand of equipment available today.
Unlike off-course fitting centers, as your golf professionals, we strive to not only fit you properly, we also want to invest the time to help with your swing technique. Fitting and teaching are forever linked and should never be separate. Some inexperienced fitters may fit you with a set of clubs based on a means to compensate for a faulty swing technique. We differ from this form of fitting, for it only serves you temporarily. Our successful approach to club fitting is supported by years of experience, continued education in equipment offerings, and cutting-edge technology. Because of these commitments to excellence, we have no doubt you will be better equipped to enjoy this game of a lifetime.
---
Golf Fitness
Golf Fitness is becoming more important to the game each day. Golf is a lifestyle for many, and that lifestyle includes the health and wellness of your body. To get the most out of your fame, fitness is a huge key to maximizing your full potential. Adding a fitness component to your game is guaranteed to add speed, distance, power, and an overall healthy body that is ready to perform at its best.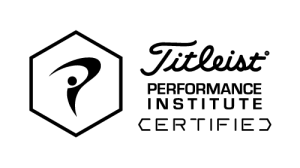 Featured Fitness Programming:
Fitness Over 50
Golf Workout Wednesdays
Golf 360
TPI Tuesdays
Frost Delay Fitness (December - February)
Titleist Performance Institute, or TPI, is the world's leading educational organization dedicated to the study of how the human body functions in relation to the golf swing. The screen can identify restrictions in the way your body moves within your swing so that we can accurately prescribe and develop a program to improve body mechanics and decrease the risk of injuries associated with your golf game. Whether you are a scratch golfer or a beginner, you will greatly benefit from this process. A 16-point physical screen, which is a comprehensive assessment of strength, mobility, and functional movement patterns specific to the golf swing. TPI screenings also consist of a full swing video analysis and written assessment.
---
Meet the Staff
David Ross, PGA has been serving the River Run community for over 30 years since the Club's grand opening in 1991. With over 40 years of playing and teaching experience combined, David has helped pave the way for hundreds of his students, many of whom have gone on to compete at the collegiate or professional level. Having given over 35,000 golf lessons in his career, David strides to help each student reach their full potential. Certified in:
V1 Sports
Bodi Trak Pressure Plate
FlightScope
Capto Putting
SAM Lab Putting
EQ Golf
Swing Catalyst
Born and raised in Huntersville, NC, Kennedy is a Level 1 PGA Associate working towards her Class A Certification. Kennedy has always loved sports, but the game of golf is her greatest passion. Kennedy strives to make an impact and grow the game, especially through our Junior Golf Programming. Certified in:
V1 Sports
Bodi Trak Pressure Plate
FlightScope
TPI Golf Level 2
Capto Putting
SAM Lab Putting
U.S. Kids Golf Coach
EQ Golf